Professor Troy Sorensen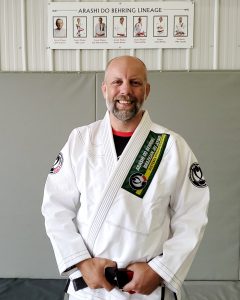 Professor Troy is certified instructor and 2nd degree black belt in Brazilian Jiu-Jitsu under Prof. Mike Yackulic and Master Sylvio Behring.  Troy has fought in 12 cage fights and even fought for the King of the Cage Canadian Light-weight title. Troy has won numerous gold medals in BJJ and submission wrestling. Troy also holds a 2nd degree black belt in Karate.
Professor Kevin Deamond
Kevin is a blackbelt under Prof. Troy. He is a certified instructor in Brazilian Jiu-Jitsu and Arnis, and is very active in BJJ tournaments around Alberta.
Click here for info on private lessons
Professor Mike Yackulic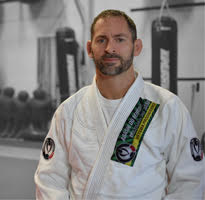 Prof. Mike was introduced to Mestre Sylvio Behring in the spring of 2004. That summer he traveled to Brazil in July where he spent a month training and received his Blue Belt in Brazilian Jiu Jitsu.
On May 7 of 2009 Sensei Mike received his Black Belt in BJJ making him the 2nd person in Edmonton, the 4th in Alberta and the 87th in Canada to receive this special honor.
Master Sylvio Behring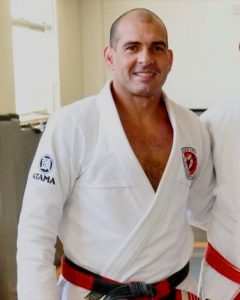 Master Sylvio Behring was born in Rio de Janeiro, Brazil, on 1962. Being the son of a prestigious black belt such as Flavio Behring, it was predictable that Sylvio would start practicing Jiu Jitsu from an early age, and indeed he did.

In 1980, Sylvio (then a purple belt) joined one of Brazil's top Judo schools run by George Mehdi. Training under Mehdi he was eventually awarded his Judo black belt. 

Sylvio Behring received his Brazilian Jiu Jitsu black belt in 1984. In 1987 Sylvio Behring became the head instructor of the famous Corpo Quatro academy in Copacabana's Rua Francisco Sá, a small academy famous for having had the elite of BJJ as coaching staff. 

It was around 1992 that Sylvio started working on the development of his "Progressive System of Brazilian Jiu Jitsu". Sylvio Behring was promoted to red and black belt (coral), 7th degree, in 2008 by Grand Masters: João Alberto Barreto, Alvaro Barreto and his father Flavio Behring. Sylvio also became the vice president of FJJDRio (Federação de Jiu Jitsu Desportivo do Rio de Janeiro).